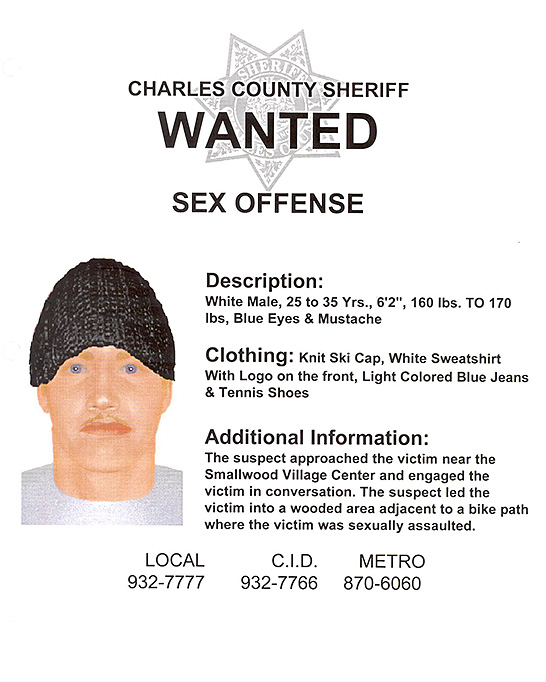 On the afternoon of December 11, 1997, a male suspect approached a 12-year-old boy near a construction site, which is now the Morningside Assisted Living Apartments near Smallwood Village Shopping Center, and began a conversation. He then led the victim to a wooded area near a bike path and sexually assaulted him. The Charles County Sheriff's Office responded for the investigation.
The suspect was described as a white male, possibly in his mid-20s. He was between 6 feet and 6 feet 2 inches tall, weighed about 165 pounds and had blue eyes and a mustache. He was wearing a knit ski cap, a white sweatshirt with a logo on the front, light-colored blue jeans and tennis shoes.
UPDATE: CASE CLOSED
Advances in DNA technology allow our Forensic Science Unit (FSU) to compare evidence collected in cold cases to DNA samples of certain arrested and convicted offenders stored in state and national databases. In 2008, FSU submitted evidence from this case and identified a suspect, William Charles Davis III, 32, of Charles County.
Detectives began re-examining the case. In May 2008, soon after the DNA match was discovered, Davis was indicted by a Charles County Grand Jury on charges of rape and other sex offenses. He was ultimately convicted and is serving a life sentence for his crimes.